Paniyaram (or more commonly known as Kuzhi Paniyaram) is a traditional South Indian Chettinad dish often served as a breakfast item or evening snacks.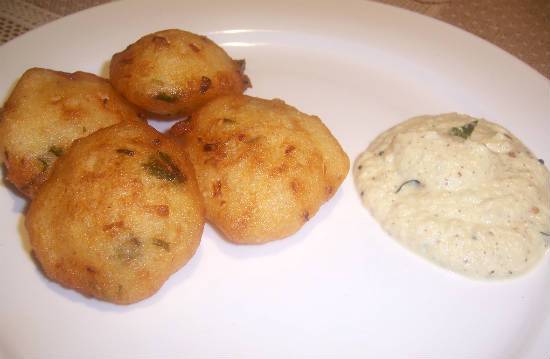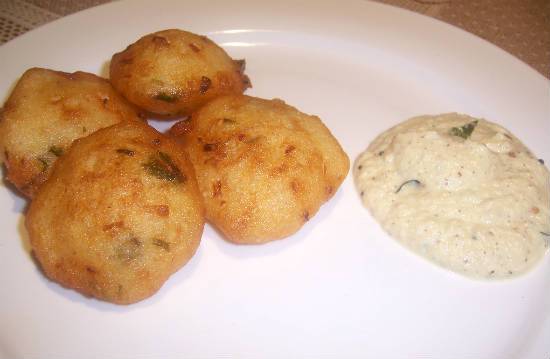 Ingredients:
Parboiled Rice – 2 cups
Raw Rice – 1 cup
Potato – 2, finely chopped
Onions – 3 to 4, finely chopped
Beans – 10 to 12, finely chopped
Carrot – 2, medium, finely chopped
Sago (Javvarisi) – 1 tblsp
Vendhayam (Fenugreek Seeds) – 2 tsp
Urad Dal – 1 tblsp
Red Chilli Powder – 3 tsp
Oil – 3 tblsp
Salt as per taste
Method:
1. Soak the raw rice, parboiled rice, sago and fenugreek seeds in water for 2 hours.
2. Then combine and grind them together to a smooth batter.
3. Keep aside for 8 hours or overnight.
4. Heat oil in a pan over medium flame.
5. Add the vegetables and saute for a minute or two.
6. Add red chilli powder and salt.
7. Cook for another two minutes.
8. Remove, cool slightly and add to the batter.
9. Mix well.
10. Grease a paniyaram plate and pour the batter till 3/4ths and steam cook until done.
11. Remove and serve hot with chutney.