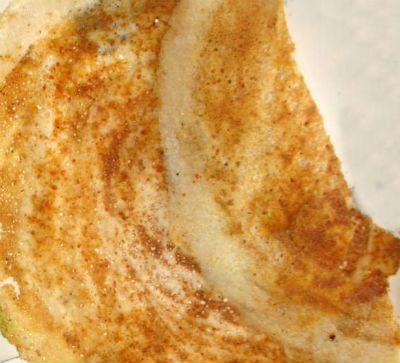 Ingredients:
Dosa Batter – 250 gms
Idli Milagai Podi – 100 gms
Oil – 100 ml
Method:
1. Heat a tawa over medium flame.
2. Pour a ladleful of the batter and spread.
3. Add oil to the sides of the dosa and cook on both sides.
4. Sprinkle the idli milagai podi on the inner side and cook till done.
5. Remove and serve hot.
6. This does not require any side dish but if desired you can serve this with coconut chutney.