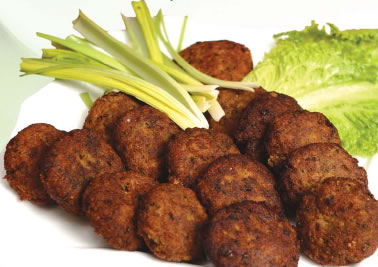 Ingredients:
Fish – 200 gms, boneless, cut into bite-sized chunks
Spinach – 1 cup, finely chopped
Potatoes – 1 cup, boiled, mashed
Breadcrumbs – 1 cup
Jeera Powder – 1/2 tsp, roasted
Dry Mango Powder – 1/4 tsp
Lime Juice – 1 tsp
Red Chilli Powder as per taste
Oil as required
Salt as per taste
Method:
1. Heat a large pan of water and add the fish chunks.
2. Bring to a boil and remove the skin and any bones.
3. Drain and transfer to another bowl.
4. Mash the fish pieces well.
5. Add the spinach, potatoes, breadcrumbs, jeera powder, mango powder, lime juice, red chilli powder and 1 tsp oil.
6. Mix well and divide the mixture into small portions.
7. Shape them into desired shapes.
8. Heat oil for deep frying over medium flame.
9. Deep fry till golden brown and crispy.
10. Remove and drain excess oil.
11. Serve hot with sauce or chutney of choice.