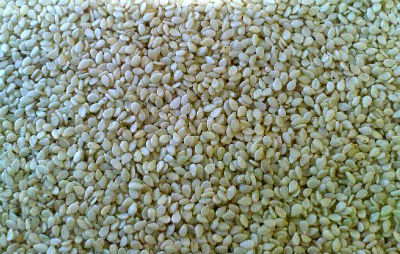 Ingredients:
Toor Dal – 1 cup, cooked
Tomato – 1, chopped
Tamarind Extract – 1 cup
Green Chillies – 2
Dry Red Chillies – 2
Coconut – 1 tsp, grated
Black Peppercorns – 1 tsp
Cumin Seeds – 1 tsp
Turmeric Powder – 1 tsp
Ghee as required
Curry Leaves – few
Mustard Seeds – 1/4 tsp
Coriander Leaves – handful, chopped
Salt as per taste
Method:
1. Dry roast the sesame seeds.
2. Remove and grind together with coconut, peppercorns, cumin seeds to a coarse powder.
3. Heat a pan with tamarind extract, tomato, green chillies, red chillies, turmeric powder and salt.
4. Bring to a boil.
5. Add the ground powder and cooked dal.
6. When it starts to bubble, remove and keep aside.
7. In a small frying pan, heat ghee and saute mustard seeds, curry leaves.
8. Pour this into the rasam.
9. Garnish with coriander leaves.
10. Serve hot with rice.
Note: image is for illustration purposes only and not that of the actual recipe.