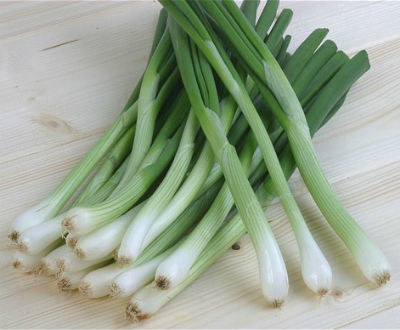 Ingredients:
Boneless Chicken – 400 gms, cubed
Spring Onions – 1/2 cup, chopped
Onions – 1/2 cup, chopped
Tomatoes – 1/2 cup, chopped
Mustard Oil – 3 tblsp
Mustard Seeds – 1 tsp
Cumin Powder – 1 tsp
Red Chilli Powder as per taste
Salt as per taste
Method:
1. Heat 1 tblsp of oil in a pan over moderate flame.
2. Saute the onions till transparent and tender.
3. Add the tomatoes and cook for 10 minutes.
4. Remove and keep aside.
5. In a separate pan, heat the remaining 2 tblsp of oil.
6. Saute the mustard seeds till it starts to splutter.
7. Add the reserved onion-tomato mixture and cook for 2 to 3 minutes.
8. Add the chicken pieces, cumin powder, red chilli powder and salt.
9. Simmer over low flame for 15 to 20 minutes till chicken is cooked.
10. Add the spring onions and continue to cook for another minute or two.
11. Remove and serve hot.
Note: image is for illustration purposes only and not that of the actual recipe.