Cardamom is often called as the "queen of spices". Native to the Indian subcontinent, cardamom is an aromatic spice that can be used in any dish – right from kheer to pulao to chai. Cardamom is also used in several home remedies to cure many common ailments. This roasted chicken with cardamom is a must-have for lunch or dinner, especially when you are bored of the usual. It is quite simple and easy to make too. Try this and let us know how you enjoyed it. Serve this with mashed potatoes.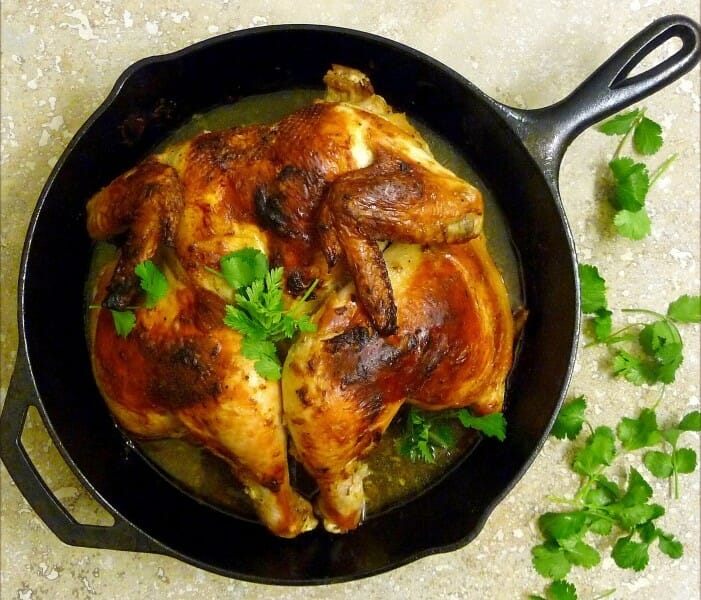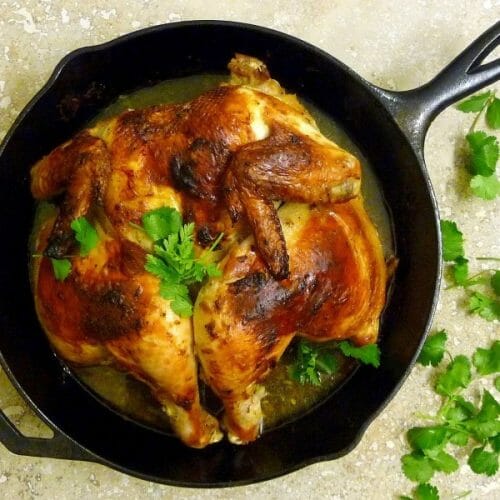 Roasted Chicken with Cardamom

Recipe

A simple, delicious and aromatic roasted chicken for weekday lunch or dinner.
Ingredients for
Roasted Chicken with Cardamom
1/2

cup

Extra-virgin olive oil

1

tsp

Cardamom Powder

1/2

tsp

SweetPpaprika

1

tbsp

Lemon Zest

grated

4

cloves

Garlic

finely sliced

1/2

tsp

salt

adjust as per taste

1/8

tsp

Pepper Powder

adjust as per taste

1

Whole Chicken

450 to 600 gms

3

Potatoes

cut into 1/4 inch thick rounds

1

Lemon

cut into 1 inch thick rounds

1/2

cup

Kalamata Olives

pitted

few

Thyme sprigs

for garnishing
How to make
Roasted Chicken with Cardamom
Mix the olive oil, cardamom, paprika, garlic, lemon zest, salt and pepper powder in a small bowl.

Separate the skin from the flesh of the chicken and rub the oil into the space between the flesh and the skin and the outside of skin until the chicken is fully coated. Keep aside.

Heat a roasting pan over medium flame.

Add the potatoes, lemons and olives.

Sprinkle some salt and pepper.

After 30 seconds, place the chicken on top and cover with aluminum foil.

Place the pan into a preheated oven at 400F/200C.

Roast for 1 1/2 hours or until the chicken is fully cooked through.

Remove the foil and continue roasting for another 30 minutes or until fully browned.

Remove the pan from the oven.

Arrange the chicken and potatoes in a serving platter.

Garnish with thyme sprigs or as required.

Serve with mashed potatoes