Dates are rich in vitamins, minerals, fiber and contains iron, calcium, potassium, zinc etc. This is an easy to make halwa that tastes delicious and requires very less ingredients.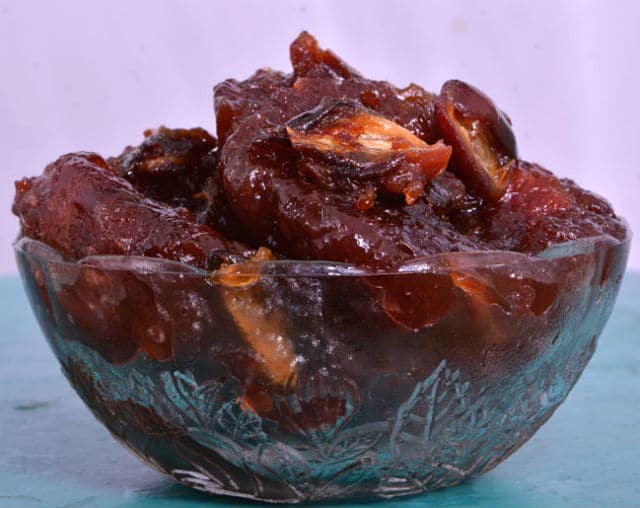 Ingredients:
Dates – 100gms, deseeded
Cashews – 10
Raisins – 10
Boiled Milk – 1/4 cup
Jaggery Powder – 5 tsp
Ghee – as required
To Garnish:
Sesame seeds (white) – 2 tsp
Grated Cashews – 2 tsp
Method:
Soak the dates in milk for 1/2 hour.
Grind them to a fine paste.
To a heavy bottomed pan, add ghee and roast the cashews, sesame seeds and raisins separately . keep them aside.
To the same pan, heat ghee in a medium flame.
Add the ground dates, jaggery powder and mix well.
When halwa starts to leave the sides of the pan, add the roasted cashews, raisins and mix well.
Remove from the flame and garnish with roasted sesame seeds and grated cashews.
image via