Maavadu (or Vadu Maangai Pickle or Tender Mango Pickle) is a very popular South Indian pickle made during the hot summer season. Tender, small, unripe mangoes are pickled in a mixture castor oil, salt and red chilli powder. They are a perfect accompaniment to curd rice or even can be consumed as it is.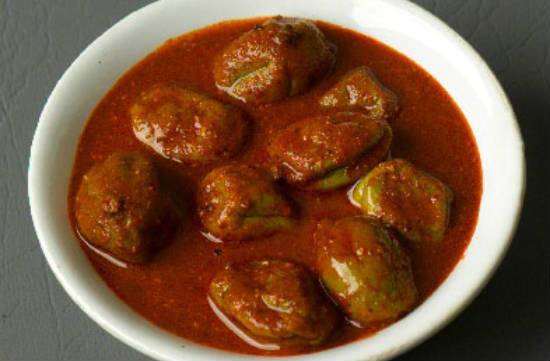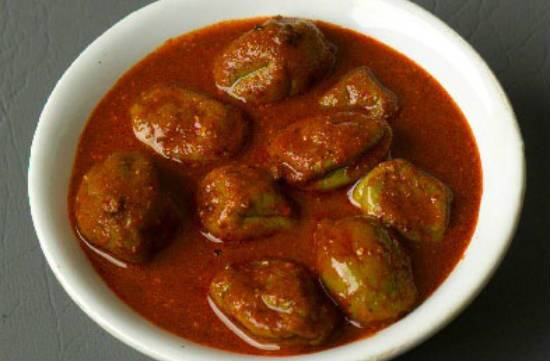 Ingredients:
Maavadu (Small even sized tender mangoes) – 8 cups (1 padi)
Powdered Rock Salt – 1 cup
Red Chillies – 1 cup
Caster Oil – 3 tblsp
Grind to paste:
Turmeric powder – 3 tsp
Mustard seeds – 2 tblsp.
Method:
1. Wash maavadu and spread over a cloth to remove excess moisture.
2. Powder rock salt in a mixie and then measure.
3. Grind mustard and turmeric using little water to a thick paste.
4. Coat mavadu with caster oil. Then smear mustard, turmeric paste to that using dry hands.
5. Add salt, shake well and store it in a bottle.
6. Mix well daily 2 times for another 2 days. Within two days water oozes out from the pickle. (those who don't want spicy pickle can use the pickle as it is after mangoes gets soaked well)
7. Soak for three days and on the fourth day powder the red chillies in a mixie. Add little of the oozed out water to that and grind to a paste.
8. Mix this ground paste well with mavadu. Tie with a clean cloth on top of the jar.
9. Mix the pickle everyday for another 10 days without fail.
10. Pickle is ready to serve.
Variation:
Add 1 cup of water with salt and allow to boil until it dissolves. Remove from fire and allow it to cool. Add with coated mavadu and store it in a bottle or jar. Even if salt does not dissolve completely you can add it to mavadu. It will dissolve completely in a few days time.