A delicious, flavourful and comforting soup with asparagus.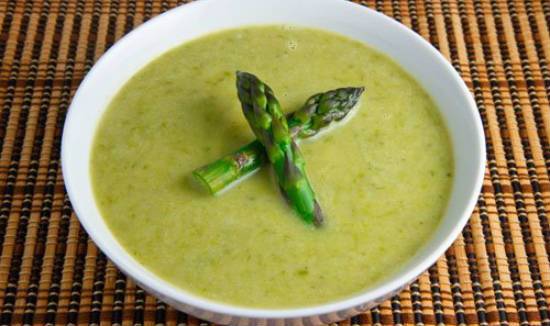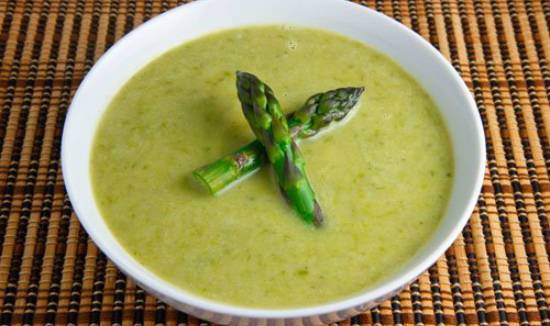 Ingredients:
Asparagus – 100 gms, peeled, finely chopped
Butter – 1 tblsp
Flour (Maida) – 1 tblsp
Black Pepper Powder – 1/4 tsp
Milk – 1/4 cup
Water – 2 cups
Sea Salt – a pinch
Salt as per taste
Cream for garnishing
Method:
1. Heat butter in a pan over medium flame.
2. Add most of the asparagus (keeping a few for garnish) and stir-fry for a few minutes.
3. Reduce flame and add the flour.
4. Cook for a minute or two.
5. Remove the pan from the flame and gently add the water.
6. Keep stirring all the time to prevent any lumps.
7. Cool and blend to a puree.
8. Transfer to the pan and place it over low-medium flame.
9. Add the remaining asparagus, milk, black pepper powder and sea salt.
10. Bring to a boil and remove to a serving bowl.
11. Garnish with cream.
12. Serve hot.
Tip: Instead of water, you can also use chicken or vegetable stock.