A variation of the popular dessert in Maharashtra and Gujarat.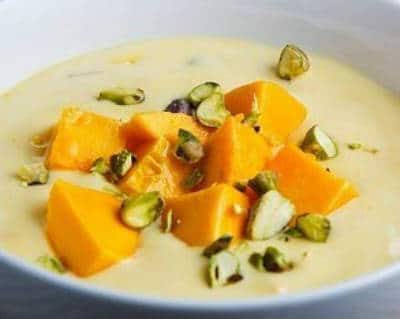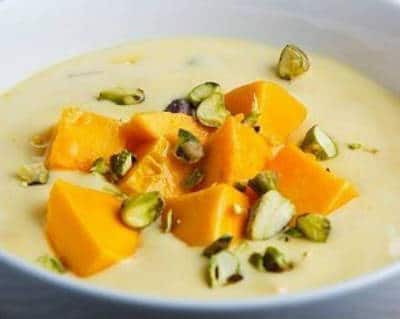 Ingredients:
Mango – 1 whole, ripe + 1/2 cup chopped
Thick Curd – 1 cup
Sugar – 2 tsp, powdered
Cardamom Powder – 1/4 tsp
Almonds – 1 tsp, grated
Method:
1. Peel the mango and remove the stone.
2. Puree this in a mixie and keep aside.
3. Tie the curd in a muslin cloth and hang for a few hours until the water has drained. Remove and keep aside.
4. Add the mango puree, curd, sugar and cardamom powder into a bowl.
5. Mix well and keep it in the fridge for a few hours.
6. Pour into small cups.
7. Garnish with almonds and chopped mangoes.
8. Serve chilled.