We all know that green tea supplements are good for
health but if we ask for the reason, some people probably won't have the
answer. We all say like an expert that one should always drink green tea
instead of any normal dip-dip but along with this we should provide the healthy
benefits related to this so that people can know it better.
In Asia, especially in China, this smooth, delicate brew has
been used for medicinal purposes for more than 5,000 years ago. Legend says that
a Chinese man when he was taking his morning walk suddenly came across the
juice from a leaf of a tea plant.
He thought that it tasted great and its flavour was also
very appetizing, so he decided it would be a good idea to create a drink by
mixing it with water. People believe that that was the beginning of the green
tea in the world.
Today, scientific research in both Asia and the West is
providing solid evidence for the health benefits associated with drinking green
tea but Chinese people have been using this for long. The Chinese are the instigators
of discovering green tea and they have known about the medicinal benefits of
green tea since ancient times.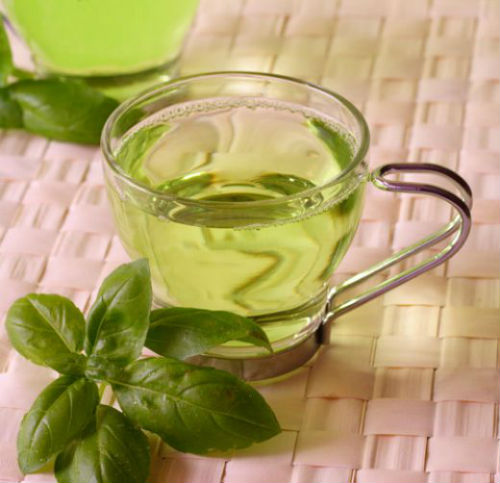 All normal tea is made from the plant species Camellia sinensis. The normal black tea is obtained by fermenting
the tea leaves. This fermentation changes its colour, flavour and raises the
level of caffeine and tannin in it. But, in the case of green tea, the tea
leaves are dried or slightly steamed but not fermented so that it can retain
its fresh herbal aroma and medicinal value.
Scientific findings have linked green tea consumption as a treatment
for headache, depression to disease related to heart, liver and even cancer.
Studies in China have shown that if you consume more green tea you will be at
minimum risk of developing various cancers.
Not only this, green tea and its extracts have been shown to
fight obesity and "bad" cholesterol which is prone to cause heart
disease and diabetes. Some other studies have indicated that green tea has
cancer fighting properties, specially the cancer of the bladder, colon, esophagus,
stomach and pancreas.
Due to its anti-oxidizing properties, green tea is highly
beneficial to health. The main job of antioxidants is to neutralize the
oxidants responsible for ageing that are present in the body, and green tea is very
rich in antioxidants. Thus, regular consumption of green tea can effectively
delay your symptoms of ageing. Take green tea without sugar and this will help
to reduce the blood glucose level. Weight gaining is one of the major health
problems nowadays. So, keep faith in green tea and it will even help out to
lose weight by enhancing rate of metabolism and thereby faster consumption of
fat storage of the body.
Health benefits of green tea have aided reduction of tooth
decay and helped dieting. It tastes something different and not like other
kinds of normal or flavored tea, so some people may like it and some may not.
But for those people who do not like to have it, a piece of
advice for them, just have it like a medicine, forget about its taste.
Since green tea has its medicinal properties, you can have
it in any of the ways either cold or hot. According to the Journal of the
National Cancer Institute, intake green tea has reduced the risk of esophageal
cancer among Chinese men and women by nearly 60 per cent.
While a Japanese study reveals that among women who drank a
form of powdered green tea, the risk of getting bladder cancer was cut by 50 per
cent. Research also confirmed that green tea compounds reduce the growth of
specified cancer cells and the rate of colon and rectal gland cancers.
Also, a study found that people drinking green tea regularly
are less prone to coronary heart disease than those whose green tea consumption
is less. The rate of first heart attacks and potential risk of dying from cholesterol-related
heart disease issues will notably reduce with green tea.
Research has shown the antioxidant effects of green tea
polyphenols to be greater than vitamin C and linked to the prevention of liver disease,
arthritis, heart disease, ageing, and tooth decay. The slightly bitter taste of
the brew is in part caused by these natural polyphenols. Green tea can even
help to prevent tooth decay and toothache.
Not only this, it has a bacteria destroying ability, so it
can help to prevent food poisoning by killing the bacteria that cause dental
plaque. Nowadays not only the younger generation but also the elderly are very
skin conscious. To achieve a glowing fresh skin people use anti-ageing creams
but all these have their own chemical effects on your skin. From Hollywood to
our Bollywood, green tea is now the most preferred drink of all. Whether you are
drinking green tea or applying green tea liquor to your skin directly it will
give you all the health and beauty benefits. Green tea leaves can be used as a
gentle exfoliant, guaranteed to give your skin a healthy glow.
Side Effects of
Drinking Green Tea
So far, the reports have said that the only negative
side-effect reported from drinking green tea is insomnia due to the fact that
it contains caffeine. The risks associated with green tea are more or less the
same as those associated with any other kind of tea.
However, green tea contains less caffeine than coffee but if
you take it in excess then you can experience some kind of sleeping disorder sometimes.
Moreover, it is still gaining its popularity but people should be more
health-conscious and need to know more about the health benefits of this
miraculous tea.
Let's learn how to prepare that mouth-watering espresso
green tea. You have to devote just five minutes from your busy schedule to have
the taste. Just soak a pure green tea bag or loose green tea in a cup and keep it
for 2-3 minutes.
Remove the bag or if it is loose green tea then use a tea
strainer to take it out. Then add two teaspoonful's of condensed milk and whisk
it properly and drink hot.
Wake up and have this steaming cup of medicine to get a
healthy and energetic life.