A simple and easy to make snack, often found in beaches, parks and other recreational areas. Makes for a great evening snack.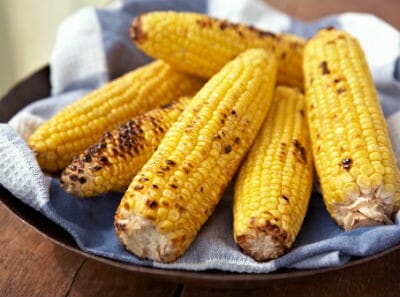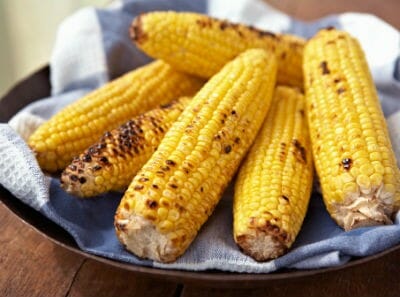 Ingredients:
Fresh Corn – 4 ears, husks and silk removed
For the Green Chilli Sauce
Olive Oil – 2 tsp
Green Chillies – 3 to 4, stemmed or as per taste
Chilli Powder – 1/4 tsp
Black Pepper – 1/4 tsp, ground
Cumin Powder – 1/4 tsp
Honey – 1 tsp
Salt – a small pinch
Fresh Lime Juice – 1 tblsp
Coriander Leaves – 1 tblsp, finely chopped
Method:
1. To make the green chilli sauce, grind all the ingredients well to a coarse consistency.
2. Preheat the oven to 400C.
3. Brush the chilli sauce over each ear of corn.
4. Wrap each cob loosely in an aluminum foil and cook for 45 to 50 minutes until corn is tender.
5. Alternatively grill the corns till tender.