Sundays are times of fun and bonding in the family. Food adds to the zing. Usually, people wake up quite at a later hour during Sundays, thus have a lunch + breakfast meal. Here are some easy to cook family brunch delicacies from different parts of India.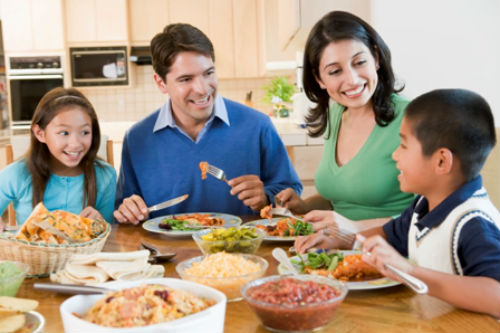 Besan Ka Cheela
Besan Ka Cheela is a Rajasthani delicacy. In order to make it, mix two cups of besan with a finely chopped large size onion, a finely chopped bunch of coriander leaves, a finely chopped green chili, 1 tsp ajowan, half a teaspoon red chilli powder, one teaspoon pepper powder, one teaspoon coriander powder, and one teaspoon chat masala. Now slowly add water to this mixture while mixing it to make a smooth batter like that of dosa batter. Add salt to taste.
Take a tawa and put it on the flame. Apply oil evenly on it, and pour a ladle full of the batter over it, and spread evenly. Sprinkle oil on the sides and over the batter, cook for a while. Turn it over and cook for a minute or two till it turns crispy and brown. Now remove the besan ka cheela from the tawa, and serve it with some coconut, coriander, or tomato chutney. Do the same for the remaining batter too.
Egg Dosa
Egg dosa is a popular South Indian recipie. It is healthy and filling too. For making the dosa batter, soak a cup of parboiled rice and half a cup of de-shelled black gram separately for about 6 to 8 hrs. Grind them in a food processor to a fine paste and mix them well to make a smooth paste. Add salt and let it ferment overnight.
Now, beat together three eggs, a cup of finely chopped onions, ¼ a cup of coriander leaves, 3 finely chopped green chilies, and a little salt. Heat a tawa on medium flame, spread a teaspoon of oil over it, and pour a serving spoon full of dosa batter over it and spread lightly. Pour some egg mixture over the dosa and spread lightly. Sprinkle some oil over it and on its sides. Turn it over and cook on the opposite side too. Do this with the remaining egg mixture and dosa batter. Serve egg dosa with sambar or coconut chutney.
Aloo Ki Puri
Aloo Ki Puri is a very popular North Indian recipe. For making the puris, make a dough by keading together 2 cups of wheat flour with 1 tea spoon salt and some water. Keep this dough covered under a wet cloth, and set aside for 30 mins or so.
Now, for making the vegetable filling, boil four medium size potatoes, and finely chop three green chilies. In a frying pan, add 2 teaspoons of vegetable oil, add ¼ teaspoon of turmeric powder, and a pinch of red chili powder, and stir fry for a few seconds. Now add the chopped green chilies and mashed potatoes and salt to taste. Mix well and cook for 5 mins stirring occasionally.
Take a small ball of the dough, gently make a cup shape of it and add a little aloo filling into it. Now, roll it out into a puri and deep fry it in hot oil. Make likewise with the rest of the dough and fillings too. Serve puris with vegetable kurma, sambar, or non-veg curry.
Gobi Ka Paratha is a tasty Punjabi recipe. Knead the dough with a little salt as you do for making chappathis. For the filling, chop a big cauliflower, three green chilies, 1 large onion and a bunch of coriander leaves. Pour 3 teaspoons of cooking oil in a khadai, when hot, add 1 teaspoon each of dhania powder, cumin powder and ginger paste. Fry for a while. Add the chopped cauliflower to this masala mixture and fry for ten minutes, stirring frequently.
Take a small ball of dough, make a cup by pressing the centre of it, fill it with this cauliflower filling and close. Now, roll it out into a paratha. Heat the tawa, apply oil, put the paratha on it, and cook on both sides. Do likewise with the rest of the dough and cauliflower filling. Serve gobi ka paratha with chutney or curd.