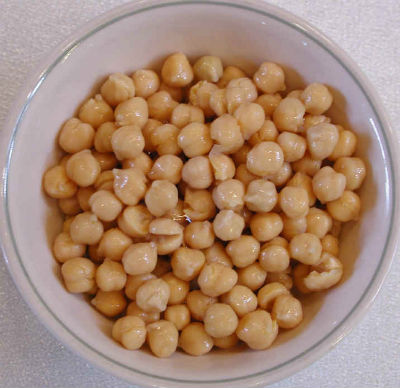 Ingredients:
Chickpeas – 1 cup, washed, soaked overnight
Onions – 125 gms, finely chopped
Tomatoes – 125 gms, chopped
Oil – 5 tsp
Cinnamon – 1 one inch stick
Bay Leaf – 1/2
Coriander Powder – 1 tsp
Turmeric Powder – a small pinch
Salt as per taste
Red Chilli Powder – a small pinch
Method:
1. Pressure cook the chickpeas with enough water. till whistles along with 1 tsp oil, cinnamon stick, bay leaf and salt.
2. Transfer to a pan and simmer for 20 to 30 minutes on low flame.
3. Heat 4 tsp of oil in another pan.
4. Fry the onions till golden.
5. Add tomatoes and cook till soft.
6. Add coriander powder, chilli powder, turmeric powder and cook for a minute or two.
7. Add the chickpeas with the water and bring to a boil.
8. Cook till the gravy is thick.
9. Remove and serve hot.