These are so quick to make that you are up and running in no time. A great way to start your day.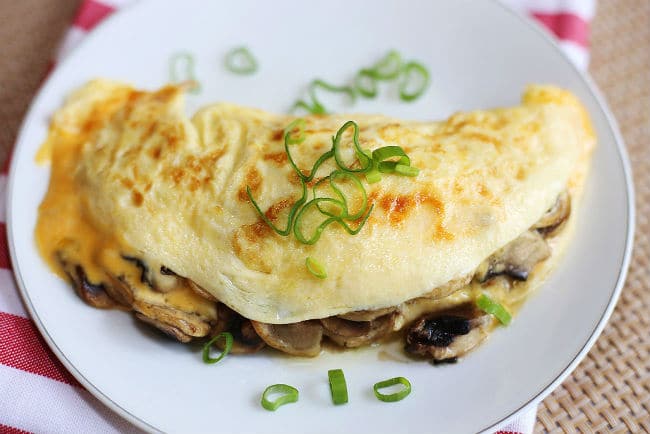 Ingredients:
Mushrooms – 1/4 cup, sliced
Dried Thyme – 1/8 tsp
Shallots – 1 tblsp, finely chopped
Butter – 1/2 tblsp
Egg – 1, lightly beaten
Cheese – 3 tsp
Black Pepper Powder as per taste
Salt as per taste
Method:
1. Heat butter in a nonstick pan over low-medium flame.
2. Saute the onions until soft.
3. Add the mushrooms and thyme.
4. Cook for a minute or two or until the mushrooms look dry.
5. Sprinkle salt and pepper powder.
6. Pour the eggs on top and shake the pan until the filling is above the egg mixture.
7. When the omelette is set, sprinkle the cheese and fold the sides of the omelette.
8. Cook for another 20 to 30 seconds.
9. Remove and serve at once.
Nutrition Value: Calories: 175 – Protein: 10 g – Carbs: 2 g – Fat: 15 g