Indians are moving over old-favourites i.e. curd, paneer, ghee, and butter and embracing the western staple – Cheese. We now have a variety of cheese – home grown as well as imported lining supermarket shelves across Indian cities. The gourmet food revolution is here and today's urban Indian can well differentiate between chalk and cheese. Jokes apart, Indians are devouring factory processed as well as local made cheese with a passion. Conservative estimates suggest that Pune's German Bakery sells about 20 kg of different varieties of cheese every morning – from cheesecake to hard, mature yak cheese from Kalimpong.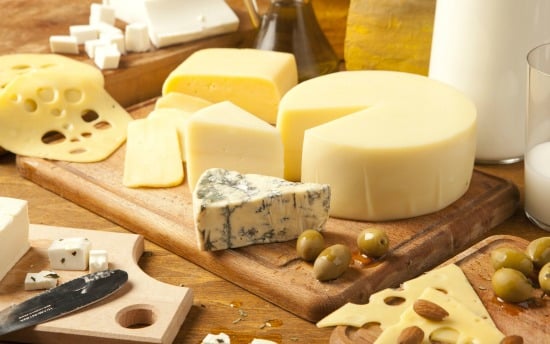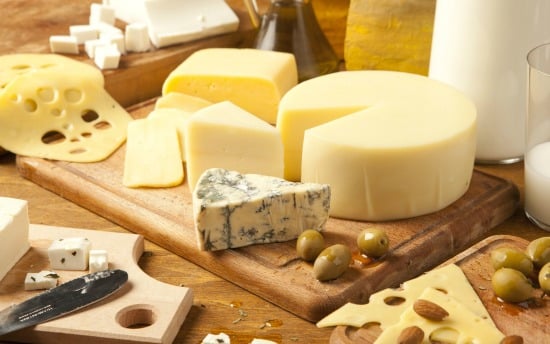 Here's a look at 7 popular cheese varieties.
#1 Mozzarella Cheese: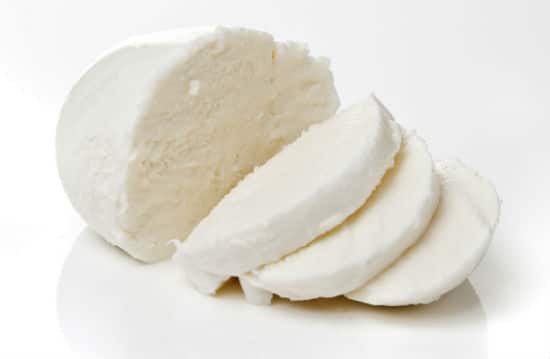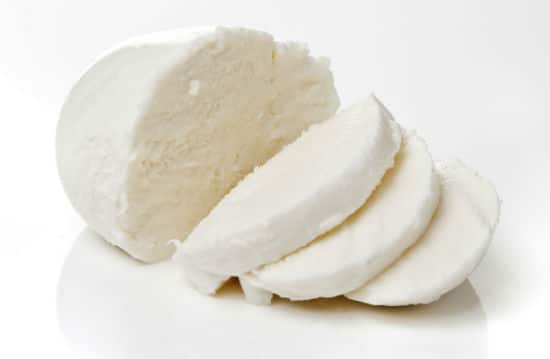 Arguably the most popular cheese variety in India, this traditional southern Italian cheese is made by adding rennet and lime juice to warm Italian buffalo milk. It is then left to coagulate and excess fluid is drained. Thereafter, the coagulated part is gathered, stretched, and made into small balls which are added to cold water to set. Calorie count: 280 calories per 100 gms serving.
#2 Ricotta Cheese: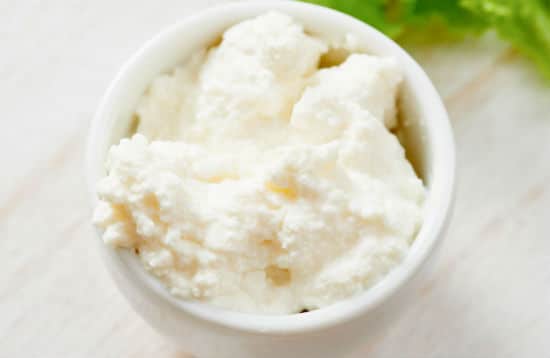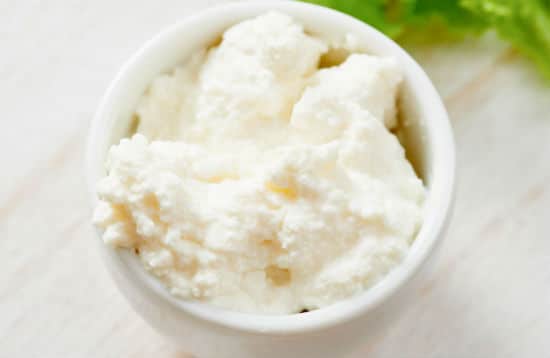 The process of making it i.e. the coagulation is similar to our very own cottage cheese aka paneer. The only difference being that ricotta cheese uses a mixture of milk and cream, while paneer is only milk based. This soft set variety of cheese is popularly used in recipes for ricotta cakes, salad dressings, and as topping. Calorie count: 174 calories per 100 gms serving.
#3 Cheddar Cheese: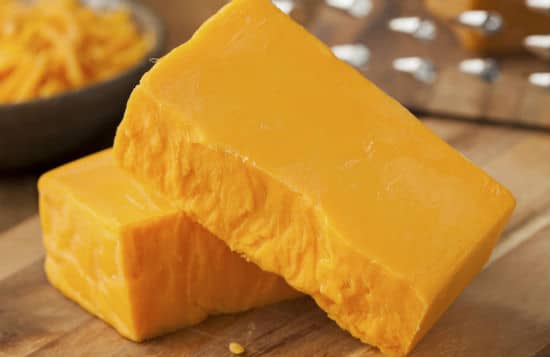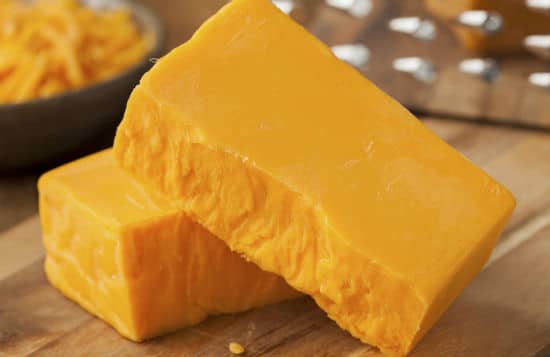 Named after the British village of Cheddar where it originated, this natural cow's milk cheese is hard in consistency, off white, yellow-orange in colour and has a salty, tangy, unmistakable taste. This native English cheese makes for a great topping on baked potatoes, apple pie, and is also used in many other recipes such as cheese scones, broccoli soups, jalapeno fingers, etc. Calorie count: 402 calories per 100 gms serving.
#4 Parmesan Cheese: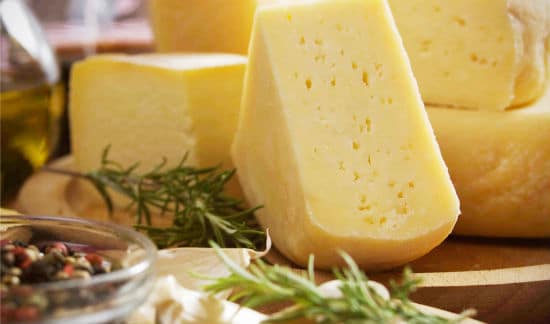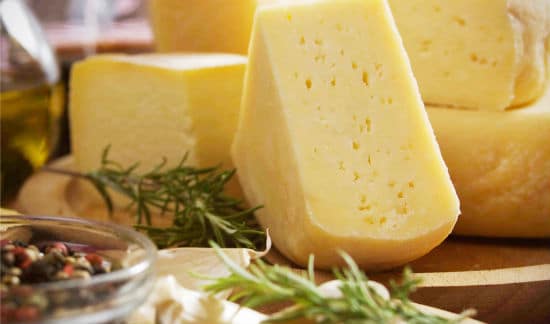 Often referred to as the king of cheeses by cheese connoisseurs, Parmesan is a hard, granular cheese that serves as a must-have ingredient in authentic Italian recipes. While it's mostly sprinkled over pastas, soups, and risottos, Parmesan cheese is also well eaten on its own as a snack. Traditionally, the term 'parmesan cheese' refers to only the variety produced from the milk of cows grazing on fresh grass and hay. Calorie count: 431 calories per 100 gms serving.
#5 Feta Cheese: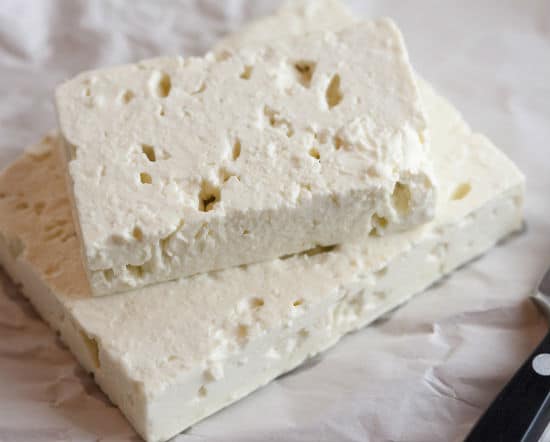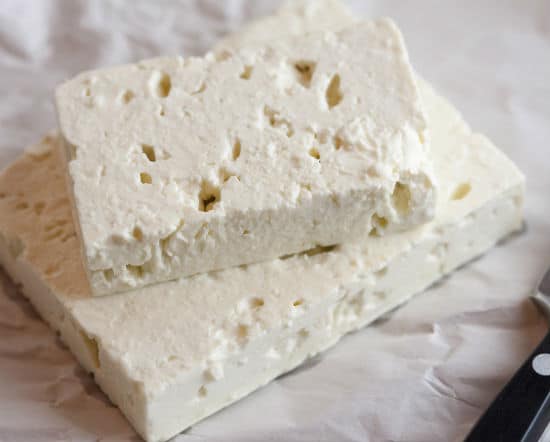 Arguably, one of the most famous Greek cheeses, Feta accounts for over 70% of Greek cheese consumption. Traditionally, Feta cheese is prepared by mixing 30% goat's milk with sheep's milk, giving this pickled curd cheese a salty and tangy taste that is further enhanced by the brine solution used to keep it fresh. Used as a table cheese or melted over salads, pizza or pie, Feta cheese makes for a great companion with olive oil, nuts, and even country beer. Calorie count: 264 calories per 100 gms serving.
#6 Gouda Cheese: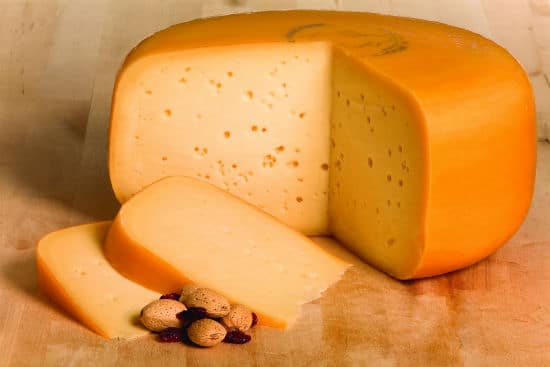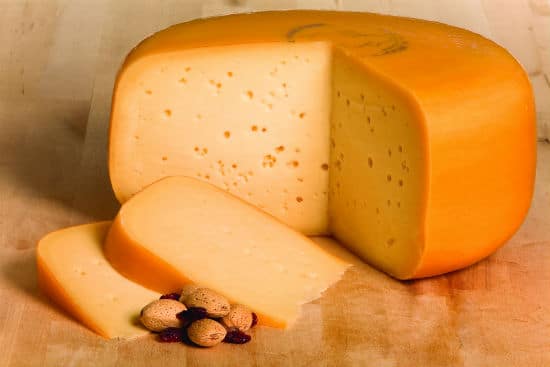 Originating in Netherlands, Gouda or how-da, as the locals pronounce it, is a dutch cheese variety named after the city of Gouda. This semi-hard, yellowish cow's milk cheese accounts for 50 to 60% of the global cheese consumption. This cheese variety has seven different types of it, categorized basis their age. Gouda cheese is popularly used as table cheese, dessert cheese, and also makes a fine pairing with beer and wine. Calorie count: 356 calories per 100 gms serving.
#7 Cream Cheese: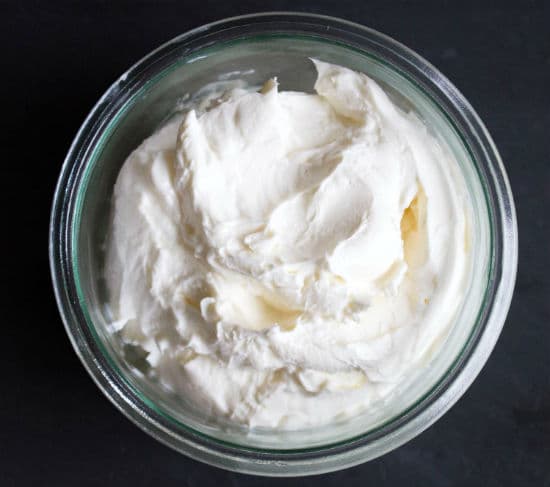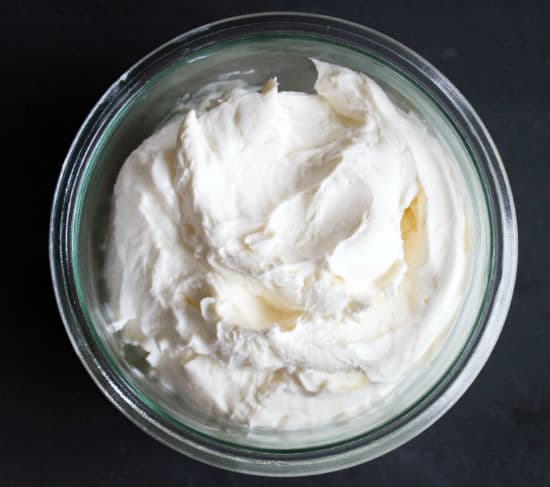 This mild, sweet and tangy cheese is soft and creamy in texture. It is un-ripened and emulsifiers are added to it to increase shelf life and harden its texture for use in cheesecakes, frostings, dips, and pastry crusts. Best kept at room temperature, cream cheese is popularly used in recipes for desserts and savouries. Calorie count: 342 calories per 100 gms serving.
With the cheese market growing exponentially across the country, it's time to say cheese to local, imported, as well as farm grown varieties with a gusto. Get your cooking hat on and say hello to gourmet meals cooked right in the comfort of your own home. Bon appétit!