Rose lemonade is non-alcoholic, making it ideal for family gatherings where children are present. Many adults use this lemonade as a refreshing alternative to wine or cocktails with their meals. You'll save money when you create your own rose lemonade, with prices rising at many specialist stockists. You and your guests will greatly appreciate the fresh taste of the natural ingredients that are used.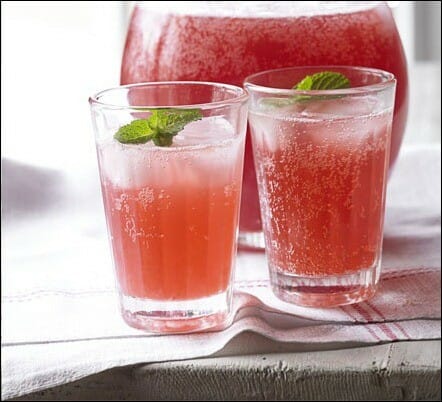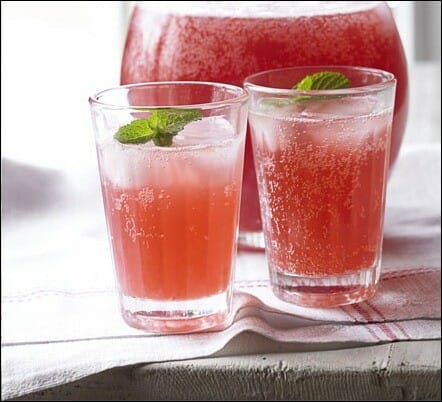 This works so well as an alcoholic cocktail too by adding your favourite gin or vodka. Flavoured vodka, particularly vanilla, may be to some of your guests taste and will add a distinctive sweetness to the concoction. A handful of fresh raspberries added to the pitcher will make it look and taste beautiful and give it a sharp taste – which works particularly well if you've opted for vanilla vodka.
Ingredients:
2 pints of water or soda water. Either of these works quite well.
Juice from 6 lemons, freshly squeezed for good flavour
4 to 6 oz. caster sugar, adjust to your own taste
1 tsp. rose water
Sprigs of fresh mint for garnishing
Fresh raspberries
Method:
Use a large pitcher in order to mix the water, juice, sugar and rosewater together.
You should mix everything until all of the sugar has dissolved. This will ensure that the lemonade is properly mixed and offers a great, refreshing taste.
Use a large spoon to make sure that you are able to reach down to the bottom of the pitcher.
Place the pitcher in the fridge to chill until its cold enough to serve. You also want to make sure that the lemonade is properly refrigerated when not being served to help maintain freshness.
Have crushed ice ready when serving to keep the lemonade even cooler and make it that bit more special.
The fresh mint can be used to garnish the lemonade, and add just a hint of extra flavour.
Serve with your favourite summer meals, such as barbeque, or alone, as a refreshing treat on a warm day.
An Important Note: You may wonder where you can go to purchase rosewater. This provides the most important part of the flavoring to the recipe, yet many are not familiar with it. Asian food markets are good sources for larger bottles of rose water, often sold quite economically. When you shop at your local grocer, you can also find rose water in the international foods department. The rosewater provides a great flavour that makes this lemonade stand out from other varieties.
---