A sophisticated, non-alcoholic punch. Serve hot for a winter party or chilled for a summer celebration.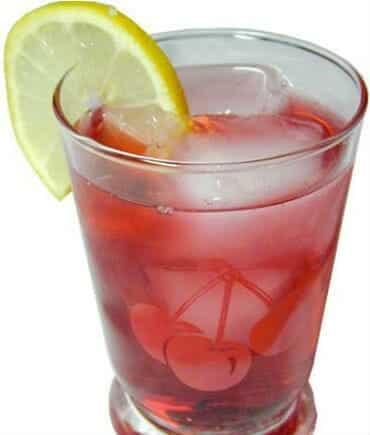 Ingredients:
600ml/1 pint cranberry juice
600ml/1 pint orange juice
150ml/5 fl oz water
½ tsp ground ginger
¼ tsp ground cinnamon
¼ tsp freshly grated nutmeg
Cracked ice cubes or block of ice, optional
To decorate (cold punch):
Fresh cranberries
1 egg white, lightly beaten
Caster sugar
Sprigs of fresh mint
To decorate (hot punch):
Slices of lemon
Slices of orange
Method:
1. For the cold punch, first prepare the decoration. Dip the cranberries in the egg white, then roll them in the sugar to frost. Set aside on baking paper to dry. Repeat with the mint leaves.
2. Put the cranberry juice, orange juice, water, ginger, cinnamon and nutmeg into a sauce pan and bring to boil. Lower the heat and simmer for 5 minutes.
3. If serving hot, pour into a warmed punch bowl. Decorate with lemon and orange.
4. To serve cold, set aside to cool, then refrigerate for at least two hours. Decorate with frosted cranberries and mint leaves.