With the Christmas around the corner, it's time to start baking cakes or pastries for the big family feast. While baking you can unknowingly make some mistakes which will prevent you getting the desired outcome. You may be an amateur or pro in baking, but mistakes can happen anywhere anytime. So, if you want to bake the perfect cake for the Christmas master your baking skills, avoid these common baking mistakes!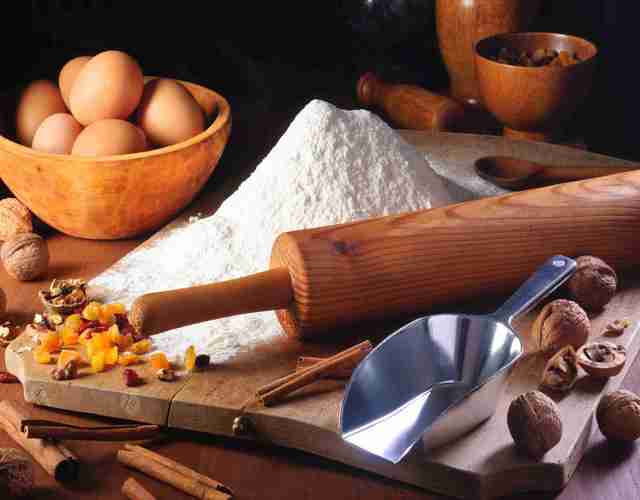 One pan is not sufficient when it comes to baking a cake. As crucial as it is to wear required shoes for the sport you're playing, it's just as important to pick the right pan for the cake you want to make. If you have ideas to bake cake regularly, you might want to start collecting useful bakeware to suit your different needs. Give close attention to the type of pan required to make a particular recipe. Because, in most of the cakes, the size and shape of the cake play a major role.
Forgetting to use parchment paper
Parchment paper is a best baking companion. Suited for use in the oven, it is resistant to moisture and grease. In order to avoid deep and tricky cake removal situations in your kitchen, always line the base of your cake pan with parchment paper. It will allow you to easily remove the cake from the mold without breaking into pieces. Parchment papers are easily available in grocery stores in sheets, rolls or pre-cut shapes.
Failing to grease and dust the pan
 If your cake batter is extra sticky, you'll need to grease (using baking spray or unsalted butter) and dust the pan on top of lining in with some parchment paper. This will help the cake to bake well and not stick to the pan. Once the cake is baked, you can easily release the cake from the pan. The heat from the oven leads it to grow, resulting a fluffy and light texture that you surely want in your cakes.
 Most of the cake recipes call for daily products like eggs, butter, and milk at room temperature. Use these products only after they reach room temperature as cold ingredients leads to unevenly baked cakes. When the dairy products used in your recipe get cooled to room temperature, they emulsify to get air.
The leavens (baking soda or baking powder) are common ingredients of cakes. If you don't bake regularly, you'll find that a container of baking powder or a box of baking soda can last for a long period of time. Even though it last for a long time, that doesn't mean it's suitable to use for your cake. Using expired leavens can stop your cake from rising, producing flat cakes. Always check the expiration date before utilizing the product. You can use the older stuff for cleaning or deodorizing not for baking.
Not measuring the ingredients in advance
Unlike normal cooking, baking needs a certain level of precision while using the ingredients. Even if you think you can use the items by prediction, it's always better to use measuring spoons and cups to be exact. The smallest mistakes can change the outcome of your cake since baking recipes are curated based on the quantity of ingredients used together. Using too much flour or baking soda, spoils your cake. So always measure.
Not releasing air bubbles
Cake mix needs air in order to bake up into soft and fluffy treat. Make sure that there is not too much air in the batter because it will cause cracks and holes in the finished product. To prevent air bubbles, tap the pan on the counter a few times after filling it with cake mix. By this way, the bubbles will be brought to the surface and your cake will also be leveled.
By the time the cake bakes, it smells fantastic, it's almost difficult to resist digging in. What to do: Be strong! Cool your cake completely. The cake will continue baking and setting when it's fresh from the oven, so the final volume and texture will be the best only when it's cool. It's ideal to cool cakes on a wire rack, which gives space for circulation, preventing the moisture from building and turning your cake soggy.
Hope this will be helpful to sharpen your baking skills. If you are looking for Christmas recipes, check Awesome Cuisine's official website.