Paryushan Parva is around the corner and this year it falls on Tuesday, the 10th of September. Paryushan, Festival of Forgiveness, is the most important festival of Jains. Both Svetambaras and Digambaras celebrate the festival on Bhadrapada Shukla Chaturthi. Svetambara Jains refer it as Paryushana and observe the festival over a period of eight days. On the other hand, Digambars refer it as Das Lakshana and observe for ten days. Being the festival of purification of souls, it is an attempt to remove internal corruption and to vow minimize mistakes. Overall, it is a festival of endurance, meditation and sacrifice to attain salvation. In order to disciplining oneself for spiritual practices, our scriptures formulate a strict diet during festival days. Jains do not eat any root vegetable during this period.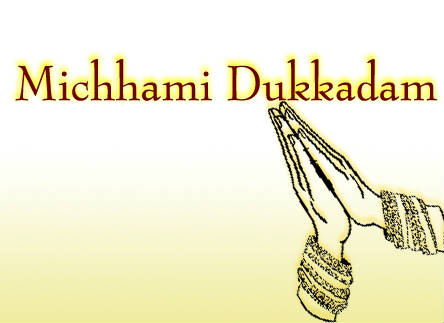 Obviously, many people run out of ideas about what to cook during the Paryushan week because Jains avoid eating potatoes, onions, and garlic. In addition during Paryushan, they also avoid green vegetables and even other vegetables such as cauliflower or corn. Pulses and fruits are the main diet during this period.
Here is a list of few yummy and mouthwatering recipes that may come in handy during the Paryushan parva.
Gud papdi: This delicious sweet is made from wheat flour, jaggery and ghee. It is easy to prepare and ghee and jaggery combination gives yummy taste to sweet.
Heat ghee in a pan and roast wheat flour till it turns light brown. Add ginger powder, nutmeg powder and sauté for two more minutes. Put off the gas and add jaggery. Mix well till the Jaggery dissolves nicely. Pour the mixture in a greased plate and garnish with almonds, poppy seed, and cashew nuts. Cut into pieces. Yummy, delicious Gud papdi is ready to serve.
Raw Banana Curry:
This curry is mainly made among Jain families, especially during "Paryushan Parva". If you want spicy, tangy curry made in no time then this is the one! Peel off the bananas and slit them lengthwise into two. Heat oil in a pan and add cumin seeds, bananas, salt, and turmeric powder and cook till banana becomes crispy. This crispy, spicy banana curry can be served with chapatti.
Methi Papad Curry:
This is another easy, spicy savory item prepared during Paryushan festival. Pressure cook fenugreek seeds. Heat oil in a pan and add turmeric powder, coriander powder, pinch of sugar, chili powder, asafetida, cooked fenugreek seeds and salt. Semi roast papad and add broken pieces of papad to curry in pan. Cook for 10 minutes. It is a delicious, healthy and filling side dish that can be served with chapatti or phulka.
Mixed Grain Khichdi with Chutney:
Roast Moong Dal, Masoor Dal, chhilka moong till they become golden brown. Add Basmati rice, wheat porridge, roasted dals and pressure cook. Sauté masala powder (powdered cumin seeds, coriander seeds, sesame seeds, bishop seeds turmeric powder, cardamoms, cloves) in ghee and add to Khichdi. Serve with chutney.
First dry grind pumpkin seeds and cashew nuts. Grind tomatoes, bay leaf, cinnamon, cardamom, coriander powder, turmeric powder, cumin seeds, chili powder. Mix all the ground ingredients and make gravy. Cut the paneer into cubes and shallow fry the same till they become light brown. Heat butter in a pan and sauté the gravy till the oil separates. Add water and bring to boil. Add paneer cubes and cook for 7 minutes. Serve hot with rice or chapatti.
Chhola:
Pressure cook chick beans. Heat oil in a pan. Add cumin seeds, bay leaf, asafetida, tomato puree, cooked chick beans. Add little water and cook for 10 more minutes. Serve hot with bhatura or Poori.
Try these special recipes for Paryushan Parva and have a blessed Paryushan Parva.