Home
Articles by: Mallika Badrinath
Contributions by Mallika Badrinath
A Leading Culinary Expert from South India, Mallika Badrinath's recipes, cookery shows and cookbooks are popular in South India. Author of 20+ cookbooks in Tamil and English, she is one of the Icons of South Indian food.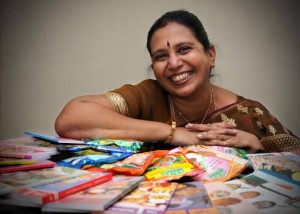 Mallika Badrinath Cookbooks
50 Pongal Festival Recipes
25 Vinayaga Chaturthi Festival Recipes
100 Soya Recipes
100 Egg Recipes
100 Vegetarian Gravies
100 Delicious Vegetarian Curries
100 Murukkus & Mixtures
100 Vegetarian Soups & Soft Drinks
100 Excellent Puddings
200 Traditional Sweets
200 Classic Lunch Recipes
100 Tiffin Varieties
100 Snacks Special
100 South Indian Microwave Recipes
100 Rice Delights
50 Electric Tawa Recipes
Selected Pickles
100 Chutney Varieties
300 Recipes for Diabetics
25 Sweet Corn Recipes
Infant Foods
100 Refreshing Juices
If you would like to know more about Mrs. Mallika Badrinath recipes, please buy her cookery books.
Recipes by Mallika Badrinath
Blog Posts by Mallika Badrinath
Various different varieties of soups along with their nutritional variety.

Mallika Badrinath Kitchen Tips

Everyday kitchen tips and suggestions from the culninary expert Mrs. Mallika Badrinath.