Awards:
Ranked #7 in the list of Top 30 Fast Food Blogs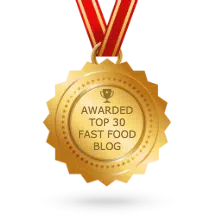 Winner of "Best Urban Chennai Blog" July 2015.

Many of our recipes and blog posts have been syndicated/republished by various websites/publications. Notably among them are:
Times of India – TOI has syndicated and republish many of our recipes on their website. Some of the recipes are
*Update 2021, Times of India, being the company they are, removed all credits from the 300 odd recipes they republished from here and has basically stolen my recipes. In spite of reaching out to them via email, speaking to several different people (who are part of the digital team) and filing several DMCA reports, they have not put the credits back or removed the recipes. Hence, I have removed all links from his page. If you are planning to work with them, proceed with caution.
Mint and Ginger Iced Tea – July 22nd, 2015
Murg Malai Kabab – July 29th, 2015
Kashmiri Fish Fry – Aug 24th, 2015
Tomato Pickle – Aug 4th, 2015
Homemade Peanut Butter – Aug 20th, 2015
5 quick snacks for unexpected guests – Aug 17th, 2015
Sindhi Curry – Jul 21st 2015
Social Samosa – here
Velachery Times Print Edition – PDF here
Hyderabad Wow Print Edition – Screenshot here
An Interview about Awesome Cuisine in Mequoda Online Magazine