With the 100th International Women's day coming up in 2011, how do you intend to celebrate it? You could host an event or join and be part of an already existing event. It could be at your work place or you could organize one at your home or a common meeting place. It could also be at the
Local
Park or Community Center.
Simply being a woman is enough reason to pamper your taste buds on this special day. And if you are a man, isn't that all the more reason to bake a black forest cake for your woman?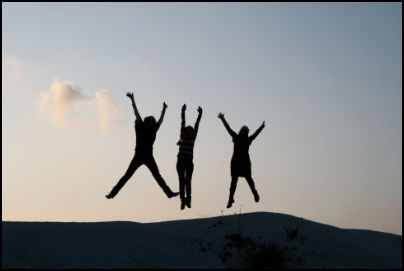 Special Start!
Let there be a special start for this day by sipping an aromatic or herbal tea. Laze around, leave the kids with the hubby and have a facial and pedicure, call up all your friends and party around. Paint the town pink!
Stone Soup Party!
You could send out an invitation to all your girl friends for a stone soup party too. Each friend could bring certain ingredients for the soup and you could let it all simmer in a huge crock pot. One could bring spices, and certain others could bring few chopped vegetables, corn flour etc for the soup. There would be a certain sense of belonging and sisterhood in preparing and eating such a soup.
Old fashioned Tea party!
If you are planning a tea party in the garden, you could offer up flavored teas and also mocktails. There's a bevy of beverages to choose from, from our site. You could prepare and keep chilled Mint Spinach Mocktail, Lemon Cheesecake Drink or a Grape Mocktail. This could be accompanied by snacks. Again, there is so much from our Indian recipes to choose from. For a complete listing of all the snacks posted in your favorite website, click here. You could choose from North Indian or South Indian. Even a few English snack recipes are listed there. Tea and snacks and gossiping in the cool evening's breeze could be the best thing to do among your closest group of friends. It is a great opportunity to unwind and relax in this way.
'Cake' it with a surprise for your girl friends!
You could also whip up a surprise cake amidst all this in view of women's day with a woman centric theme and honoring womanhood. You could have cakes depicting feminism in the old fashioned way by choosing a strawberry flavored cake in the shape of a flower, looking very pink. Or you could have cakes depicting the modern woman with an empowered clenched fist. Let your imagination run a riot and come up with interesting ideas for a cake. You could check out your favorite cakes here.
Potluck Dinner!
An alternative could be to plan a potluck lunch or dinner where each one of your friends brings in a particular dish. This again could be woman centric with the dishes chosen in a way that boost woman's health. You could choose dishes with soya, dates, oats, baby corn, paneer, whole wheat rotis, poultry, spinach, almonds and other vegetable recipes which are rich in iron and proteins. A woman who is the backbone of the family needs special attention to her health and should choose wisely what she eats. So, plan a healthy, but fun menu with all this in mind. Choosing a healthy menu does not mean compromising fun and partying.
Dessert it with chocolate!
The dinner could be ended with a delicious dessert of puddings, cakes or ice creams. While you are all game and into cooking and eating healthy with a point to boost womanhood, do not forget the best part of any dinner. My personal favorite ice cream is chocolate ice cream. But instead of going for the regular old fashioned chocolate flavored ice cream, try my favorite Chocolate Almond Delight Recipe which can very well be prepared at home itself. It looks and tastes different but is very much chocolaty.
Statistics say 99% of women like chocolates and I am no exception, so if you want to make your girl friends happy and make your party a hit, have some chocolate in your dinner menu. No woman can resist it.
A day well spent!
And most importantly end the day with a sense of achievement of being a woman and having celebrated womanhood. Be happy that a day was well spent in the company of loved girl friends with a sense of comradeship. Cook together, gossip together, dine and make merry. After all, there is tomorrow when the everyday routine kicks in.