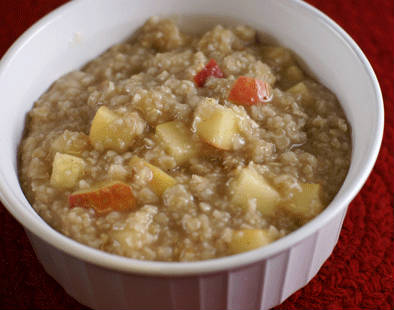 Ingredients:
Apple – 1, peeled, grated
Oats – 1/4 cup
Cinnamon Powder – 1/4 tsp
Water – 1 1/2 cups
Method:
1. Heat water in a pan over medium flame.
2. Bring to a boil and add the other ingredients.
3. Simmer till the oats are tender.
4. Remove and keep aside to cool.
5. Once cooled, blend them to a smooth/coarse consistency and serve at once.
image credit: 5dollardinners.com
Subscribe to our Newsletter
Receive the latest recipes & kitchen tips !