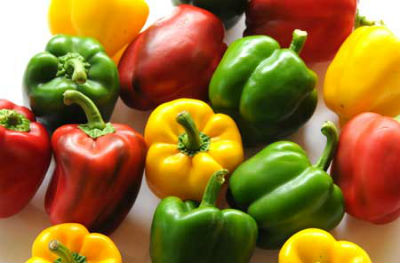 Ingredients:
Capsicum – 1, finely chopped
Red Chilli Powder – 1 tsp
Gram Flour – 4 tsp
Rice Flour – 4 tsp
Edible Food Colour – a pinch
Salt as per taste
Oil as required
Method:
1. Combine the capsicum pieces, food colour, red chilli powder, gram flour, rice flour and salt in a bowl.
2. Add a little water and mix well.
3. Heat oil in a frying pan.
4. Crumble the capsicum mixture gently and drop them in hot oil (like a pakoda).
5. Fry for a few minutes or until golden brown.
6. Remove and drain excess oil.
7. Serve as a snack.