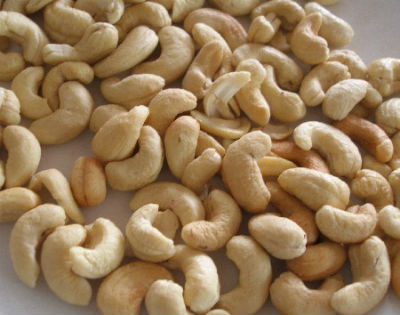 Ingredients:
Cashewnuts – 100 gms
Jaggery – 1/3 cup, powdered
Cardamom Powder – a pinch
Ghee – 1 tsp
Method:
1. Heat ghee in a pan.
2. Add the cashewnuts and fry till light golden.
3. Remove and cool.
4. Add little water to jaggery and mix until jaggery dissolves fully.
5. Strain the liquid and gently simmer over low-medium flame till thick.
6. Transfer the fried cashewnuts and cardamom powder to a bowl.
7. Pour the thickened jaggery over and mix well.
8. Make small-medium sized balls of this mixture and place them on a plate to cool.
9. Store in an airtight container.
10. This is typically served during festive occasions like Diwali or Navratri.