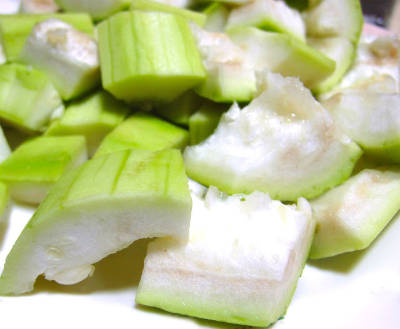 Ingredients:
Sorakkai – 250 gms
Tomato – 1, finely chopped
Turmeric Powder – 1/2 tsp
Moong Dal – 2 tblsp
Toor Dal – 2 tblsp
Coriander Leaves – few
Black Pepper Powder as per taste
Cumin Powder – little
Salt as per taste
Soup Sticks as required
Method:
1. Peel the sorakkais and grate well.
2. Add tomatoes, moong dal, toor dal, turmeric powder and salt.
3. Add enough water and gently boil.
4. Drain and reserve the water. Mash the sorakkais well.
5. Add the reserved water and bring to a boil.
6. Add pepper powder, cumin powder and stir well.
7. Garnish with coriander leaves.
8. Serve with soup sticks.