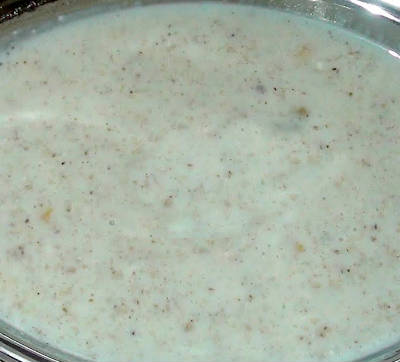 Ingredients:
Oats – 1/2 cup
Milk – 1 litre
Sugar – 1 cup
Cashewnuts – few, fried in ghee
Raisins – few, fried in ghee
Vanilla Essence – 2 drops
Method:
1. Mix the oats and 500 ml of milk in a pan.
2. Bring to a boil and keep aside.
3. Heat the remaining milk in a separate pan with sugar.
4. When it starts to reduce, add the oats, cashewnuts, raisins and vanilla essence.
5. Stir gently and remove.
6. Oats kheer is now ready.
7. Serve.
Subscribe to our Newsletter
Receive the latest recipes & kitchen tips !