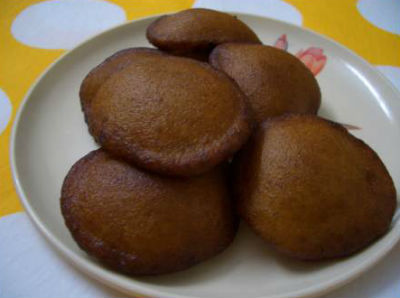 Ingredients:
Rice Flour – 2 cups
Rawa – 2 cups
Wheat Flour – 2 cups
Jaggery – 5 cups
Oil for deep frying
Method:
1. Heat a pan of water over moderate flame.
2. Add jaggery and stir till it dissolves completely.
3. Strain this to remove any impurities.
4. Combine rice flour, rawa and wheat flour with the jaggery water to make a thick batter of pouring consistency.
5. Heat oil in a frying pan.
6. Pour the batter using a deep ladle in the center of the pan.
7. When it comes up, turn over and remove quickly while it is soft.
8. Drain excess oil.
9. Serve hot or cold.