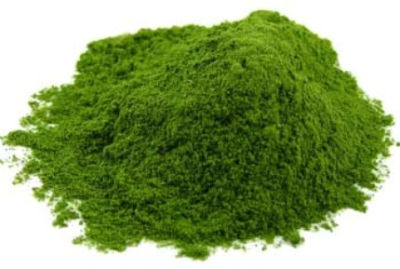 Ingredients:
Mint Leaves – handful
Urad Dal – 4 tsp
Arai Keerai – handful
Curry Leaves – handful
Ponnanganni Keerai – handful
Peppercorns – 10
Dry Red Chilli – 1
Salt as per taste

Method:
1. Dry roast both the spinach leaves, mint leaves and curry leaves separately in a pan.
2. Dry roast the urad dal, pepper corns and red chilli in the same pan.
3. Combine all the ingredients and grind together with salt to a coarse/fine powder.
4. Remove and store in an airtight container.
5. Can be served with rice.
Note:
Ponnanganni Keerai is called Alternanthera Sessilis in English, Ponnagantikura in Telugu and Garundi in Hindi
Arai Keerai is called Amaranthus Tricolor in English, Thotakura in Telugu and Chauli in Hindi