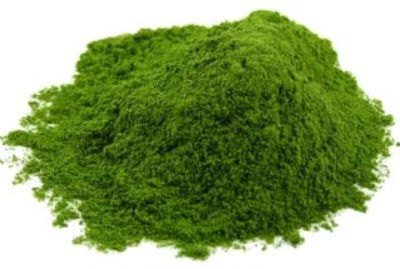 Ingredients:
Mint Leaves – handful
Urad Dal – 4 tsp
Arai Keerai – handful
Curry Leaves – handful
Ponnanganni Keerai – handful
Peppercorns – 10
Dry Red Chilli – 1
Salt as per taste

Method:
1. Dry roast both the spinach leaves, mint leaves and curry leaves separately in a pan.
2. Dry roast the urad dal, pepper corns and red chilli in the same pan.
3. Combine all the ingredients and grind together with salt to a coarse/fine powder.
4. Remove and store in an airtight container.
5. Can be served with rice.
Note:
Ponnanganni Keerai is called Alternanthera Sessilis in English, Ponnagantikura in Telugu and Garundi in Hindi
Arai Keerai is called Amaranthus Tricolor in English, Thotakura in Telugu and Chauli in Hindi
Subscribe to our Newsletter
Receive the latest recipes & kitchen tips !