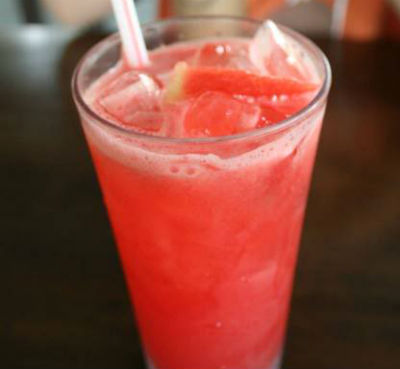 Ingredients:
Watermelon – 3 cups, cubed, seeds removed
Sugar – 2 tblsp
Juice of 1/2 Lime
Soda Water – 1 cup
Method:
1. Blend the watermelon and sugar until smooth.
2. Add lime juice and stir well.
3. Top up with soda water.
4. Serve at once.
Tip: If desired, you can add vodka or gin.