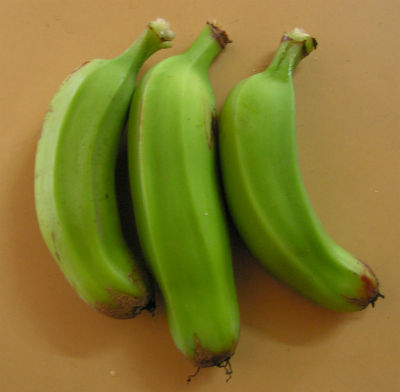 Ingredients:
Vazhakkai (Raw Banana) – 4, peeled, chopped
Salt as per taste
Turmeric Powder – 1 tsp
Red Chilli Powder – 2 tsp (or as per taste)
Mustard Seeds – 1 tsp
Asafoetida Powder – 1/2 tsp
Oil – 1/2 cup
Curry Leaves – handful
Method:
1. Heat a kadai over medium flame.
2. Add the chopped vazhakkai pieces, salt and turmeric powder.
3. Heat oil in a different pan.
4. Fry the asafoetida powder, mustard seeds and curry leaves.
5. Add to the vazhakkai and stir fry for a minute.
6. Add red chilli powder and stir again.
7. Garnish with curry leaves.
8. Remove and serve hot with rice.