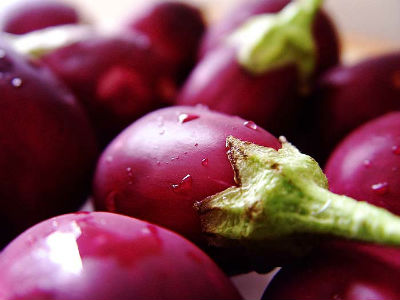 Ingredients:
Brinjals – 2, medium or 1, big, cut into rounds
Maida – 1/4 cup
Red Chilli Powder – 2 tsp
Breadcrumbs – 1/4 cup
Oil as required
Salt as per taste
Method:
1. Add salt, red chilli powder to the maida and mix well to a thin batter. The batter should not be too thin or too thick, kind of inbetween like a bajji batter.
2. Dip the brinjals in the batter and roll them in the breadcrumbs.
3. Heat oil for deep frying.
4. Fry the brinjals till golden brown.
5. Remove and drain excess oil.
6. Serve as a snack.