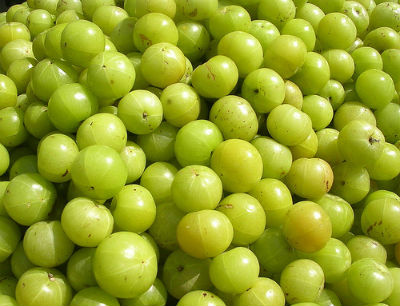 Ingredients:
Nellikai (Amla / Gooseberry) – 25, seeds removed, finely chopped
Red Chilli Powder – 2 tsp
Mustard Seeds – 1 tsp, dry roasted and powdered
Fenugreek Seeds 1 tsp, dry roasted and powdered
Gingelly Oil – 1/4 cup
Salt as per taste
Method:
1. Heat oil in a pan.
2. Add the chopped nellikai and red chilli powder.
3. Saute well.
4. Add salt and stir.
5. When the oil starts to separate add the mustard powder and fenugreek powder.
6. Stir-fry for 5 minutes and remove from flame.
7. Cook and transfer to a clean, sterilized bottle.
8. Use as required.