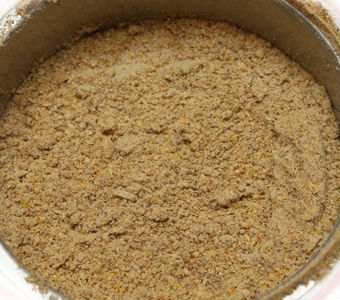 Ingredients:
Coriander Seeds – 2 cups
Dry Red Chillies – 2
Asafoetida Powder – little
Tamarind – a small ball (optional)
Salt as per taste
Method:
1. Heat a frying pan over medium flame.
2. Fry the coriander seeds for 3 to 5 minutes till a nice aroma comes.
3. Break the tamarind into pieces and add to the pan.
4. Add asafoetida powder and transfer to a mixer jar.
5. Add salt and red chillies.
6. Grind to a smooth powder.
7. Serve with rice.