Chicken Nuggets are a popular fast food snack and a favorite of Children. These nuggets are baked instead of deep fried.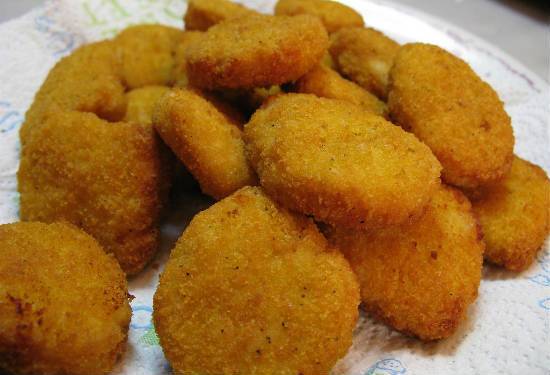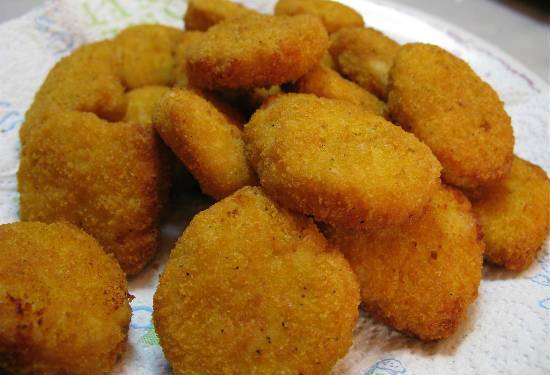 Ingredients:
Chicken Breasts – 6, boneless, skinless, cut into chunks
Breadcrumbs – 2 cups
Parmesan Cheese – 1 cup, grated
Garlic Salt – 2 tsp
Butter – 1 cup, unsalted, softened
Method:
1. Mix the breadcrumbs, salt and cheese in a bowl.
2. Melt the butter in a bowl.
3. Dip the chicken pieces in the butter and roll them in the breadcrumb mixture.
4. Place them on a baking tray lined with foil.
5. Place the tray in a preheated oven at 400F.
6. Bake for 10 minutes or until the chicken pieces have turned light golden brown and cooked.
7. Remove and serve warm with ketchup.