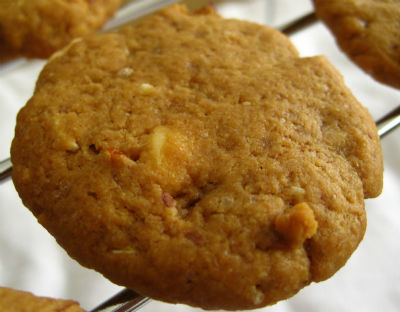 Ingredients:
Almonds – 6 cups, ground
Sugar – 2 cups, powdered finely
Egg Whites – 6, lightly beaten
Instant Coffee Granules – 2 tblsp
Method:
1. Add the coffee granules to 6 tsp of hot water.
2. Stir till it dissolves completely.
3. Add the almonds, sugar and egg whites.
4. Stir until a firm paste is formed.
5. Roll this into small/medium balls.
6. Place them on a greased baking tray lined with parchment.
7. Lightly flatten them with your palms and place them in a preheated oven.
8. Bake for 15 to 18 minutes at 350F.
9. Remove and cool.