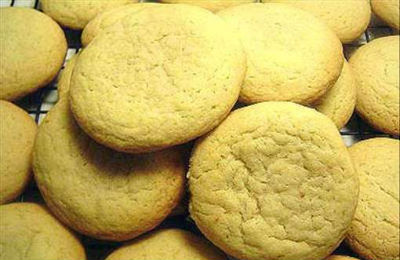 Ingredients:
Butter – 225 gms, softened
Icing Sugar – 1 cup, sifted
Vanilla Bean – 2, split, seeds scrapped (or 2 to 3 tsp Vanilla Extract)
Maida – 2 1/2 cups

Method:
1. Mix butter and sugar in a bowl.
2. Add the vanilla seeds to the bowl.
3. Beat well until light and fluffy.
4. Add 1/2 of the maida and mix well.
5. Now add the remaining half and mix again.
6. Knead to a soft, pliable dough and transfer to a floured surface until smooth.
7. Shape the dough into a rectangle and cover with cling film.
8. Place it in the freezer for 15 to 20 minutes.
9. Cut the dough into small squares and place them on a greased baking tray.
10. Bake for 12 to 15 minutes in a preheated oven at 350F.
11. Remove and cool.