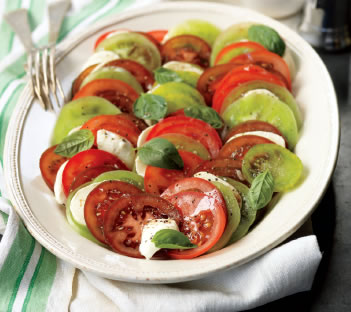 Ingredients:
Tomatoes – 450 gms (green and red), finely sliced
Mozzarella Cheese – 125 gms, finely sliced
Basil Leaves – handful, chopped
Balsamic and Garlic Dressing – 3 to 4 tblsp (available in major supermarkets)
Method:
1. Layer the tomato and cheese slices on a plate.
2. Sprinkle the basil leaves on top.
3. Drizzle the dressing and serve at once.