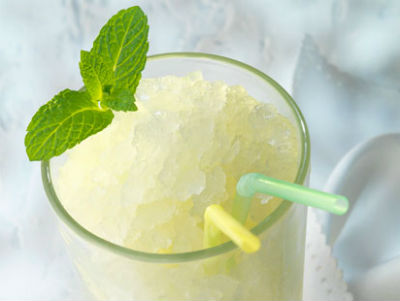 Ingredients:
Juice of 8 Lemons
Water – 1 cup
Sugar – 1/2 cup
Method:
1. Combine the sugar and water in a pan.
2. Bring to a boil and cool.
3. Add the lemon juice and mix well.
4. Transfer to a freezer safe bowl and keep it in the freezer for 4 to 6 hours.
5. Serve this in chilled bowls, garnished with a mint leaf.
image credit: realfood.tesco.com