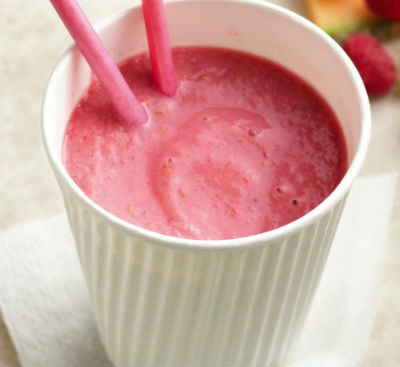 Ingredients:
Strawberries – 2 cups, hulled
Vanilla Ice Cream – 2 cups
Custard – 1 cup
Crackers or Breadcrumbs – 2 tsp
Method:
1. Combine the strawberries, ice cream and custard in a blender.
2. Blend until smooth and pour into serving glasses.
3. Sprinkle the crumbled crackers or breadcrumbs.
4. Garnish with small sugar candies, if desired.
5. Serve.
Note: image is for illustration purposes only and not that of the actual recipe.