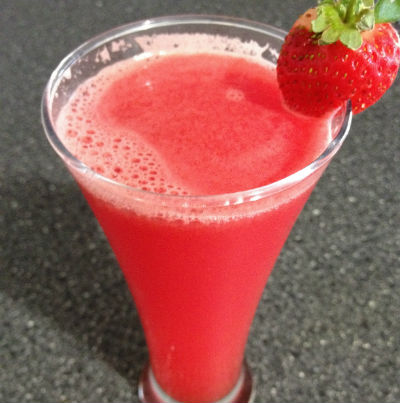 Ingredients:
Watermelon – 1 cup, peeled, chopped, seeds removed
Strawberries – 1/2 cup, hulled
Ice cubes

Method:
1. Add all the ingredients to a blender.
2. Blend well until smooth.
3. Add a little cold water if you want it to be a less thick.
4. Pour into a serving glass.
5. Serve.
image credit: pokarlla.wordpress.com