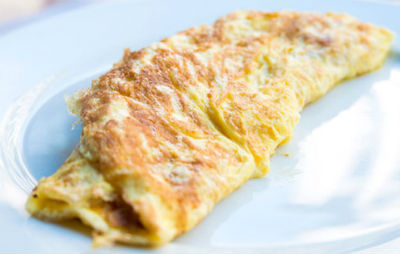 Ingredients:
Eggs – 1
Garlic – 2 1/2 tblsp, sliced
Salt as per taste
Olive Oil – 1 1/4 tblsp
Black Pepper Powder as per taste
Method:
1. Heat 1 tsp of oil in a small pan.
2. Saute the garlic with very little salt until golden.
3. Beat the egg in a bowl and pour over the garlic.
4. Cook until the omelette is set and done.
5. Sprinkle some black pepper powder.
6. Serve.