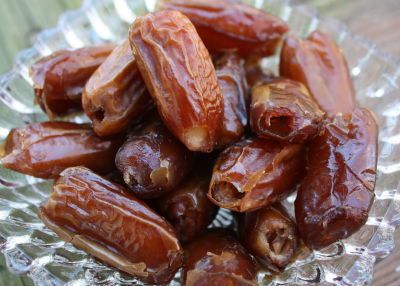 Ingredients:
Unsweetened Khoya – 2 cups
Sugar – 1 cup
Dates – 1 cup, seedless, soaked in a little milk
Cardamom Powder – little
Ghee – 2 tsp
Method:
1. Mix sugar and khoya in a pan over medium flame.
2. Add ghee and cardamom powder after a minute or two.
3. When the mixture leaves the sides of the pan, remove and switch off the flame.
4. Transfer half of the mixture to a greased plate and smoothen.
5. Grind the dates and spread it over the khoya mixture.
6. Add the remaining khoya on top of the dates and spread well.
7. Keep aside to cool or in the fridge for an hour.
8. Cut into desired shapes.
9. Serve.