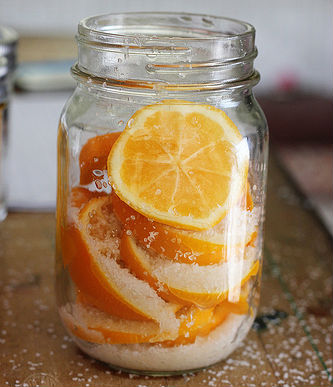 Ingredients:
Lemon – 10
Sea Salt – 3 tblsp
Method:
1. Chop the lemon into small pieces (or into rounds) and transfer to a clear, sterilized jar.
2. Powder the salt and add to the jar.
3. Mix well and cover with a clean, white cloth.
4. Keep the jar under the sun for 4 to 5 days.
5. This tastes good as it ages.
image credit: http://www.flickr.com/photos/saj/6811328962/