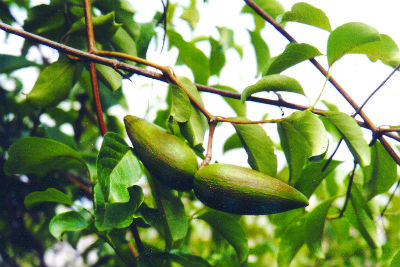 Ingredients:
Magali Kizhangu – 500 gms
Sour Curd – 2 cups
Salt – 3 tblsp
Dry Red Chillies – 10
Mustard Seeds – 1 tsp
Turmeric – 1 inch piece
Method:
1. Soak the magali kizhangu for 5 hours.
2. Peel the skin and remove the fibre from the centre.
3. Finely chop and wash well.
4. Mix red chillies, turmeric and mustard seeds.
5. Grind to a smooth paste.
6. Mix with the curd and add salt.
7. Add the magali kizhangu pieces and mix.
8. Serve.
Magali Kizhangu is also known as Maredu Kommulu, Nannari kommulu and Madina Kommulu in Telugu,  Magali beru in Kannada or Swallowroot in English.