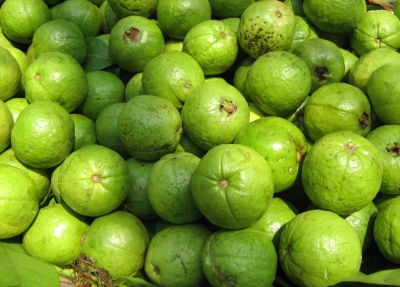 Ingredients:
Guava – 2
Lemon Juice – 1 tsp
Sugar – 4 tsp
Water – 2 cups
Salt as per taste
Pepper Powder as per taste
Method:
1. Cut the guavas into small pieces and discard the seeds.
2. Add a little salt and grind it in a mixie.
3. Add lemon juice, sugar, water and blend again till smooth.
4. Pour into a serving glass.
5. Sprinkle some pepper powder and serve.