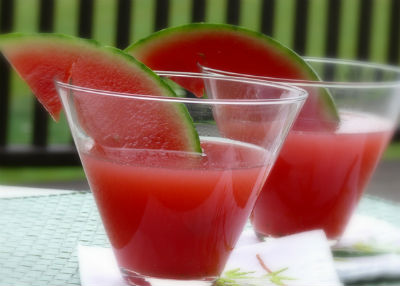 Ingredients:
Watermelon – 2 cups, kept in the freezer for an hour or two
Bacardi – 200 ml
Juice of 2 Lime
Icing Sugar – 2 tblsp
Method:
1. Combine all the ingredients in a blender.
2. Blend them to a puree and pour into chilled glasses.
3. Garnish with a small thin slice of watermelon.
4. Serve chill.
image credit: noblepig.com