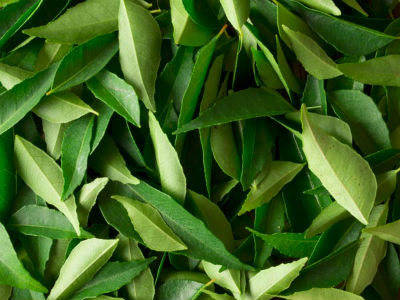 Ingredients:
Rice – 1 cup, cooked
Curry Leaves – 1/2 cup
Urad Dal – 2 tsp
Toor Dal – 2 tsp
Mor Milagai (Milagai Vatral) – 4
Asafoetida Powder – a pinch
Oil as required
Salt as per taste
Method:
1. Heat 1 tsp of oil in a pan over medium flame.
2. Add urad dal, toor dal, mor milagai and fry for a minute.
3. Remove and keep aside.
4. Add the curry leaves and fry for a minute.
5. Combine the dals, curry leaves, asafoetida and salt.
6. Grind them to a fine powder.
7. Add a little oil (or ghee) to the rice and mix with the curry leaves powder.
8. Mix well and serve warm or hot.